Description
Small Family House 7×12 Meter 23×40 Feet 2 Beds
This is a small house design with 7 meter wide and 12 meters long. It has 3 bedrooms with full completed function in the house. You will love with this Simple Small Family House 7×12 Meter 23×40 Feet 2 Beds.
Small Family House 7×12 Meter floor plan Detail: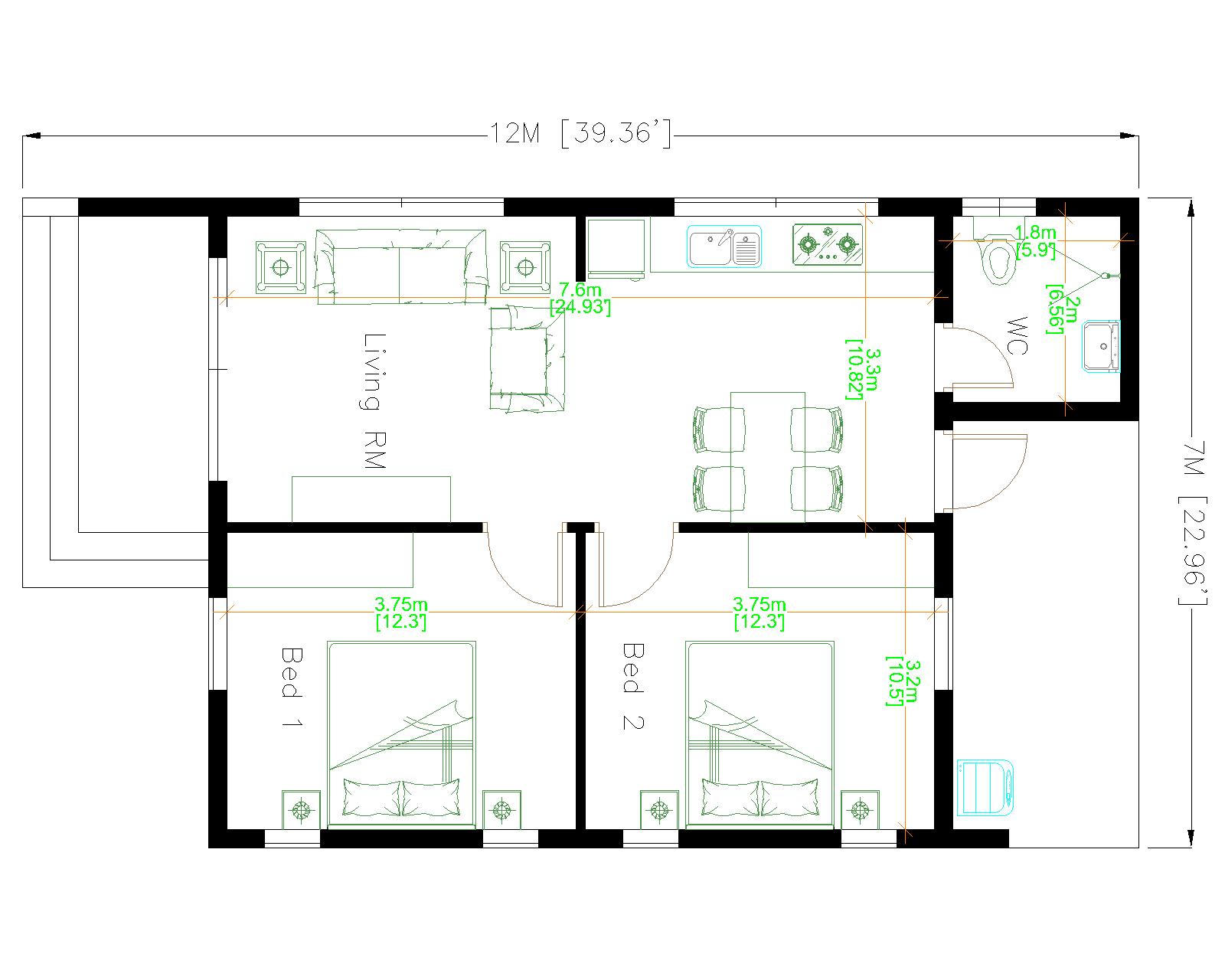 The Roof Tile:
Finally, The Shed roof type is made from zine roof tiles that cover above Gypsum board ceiling . It make the house look clean and modern.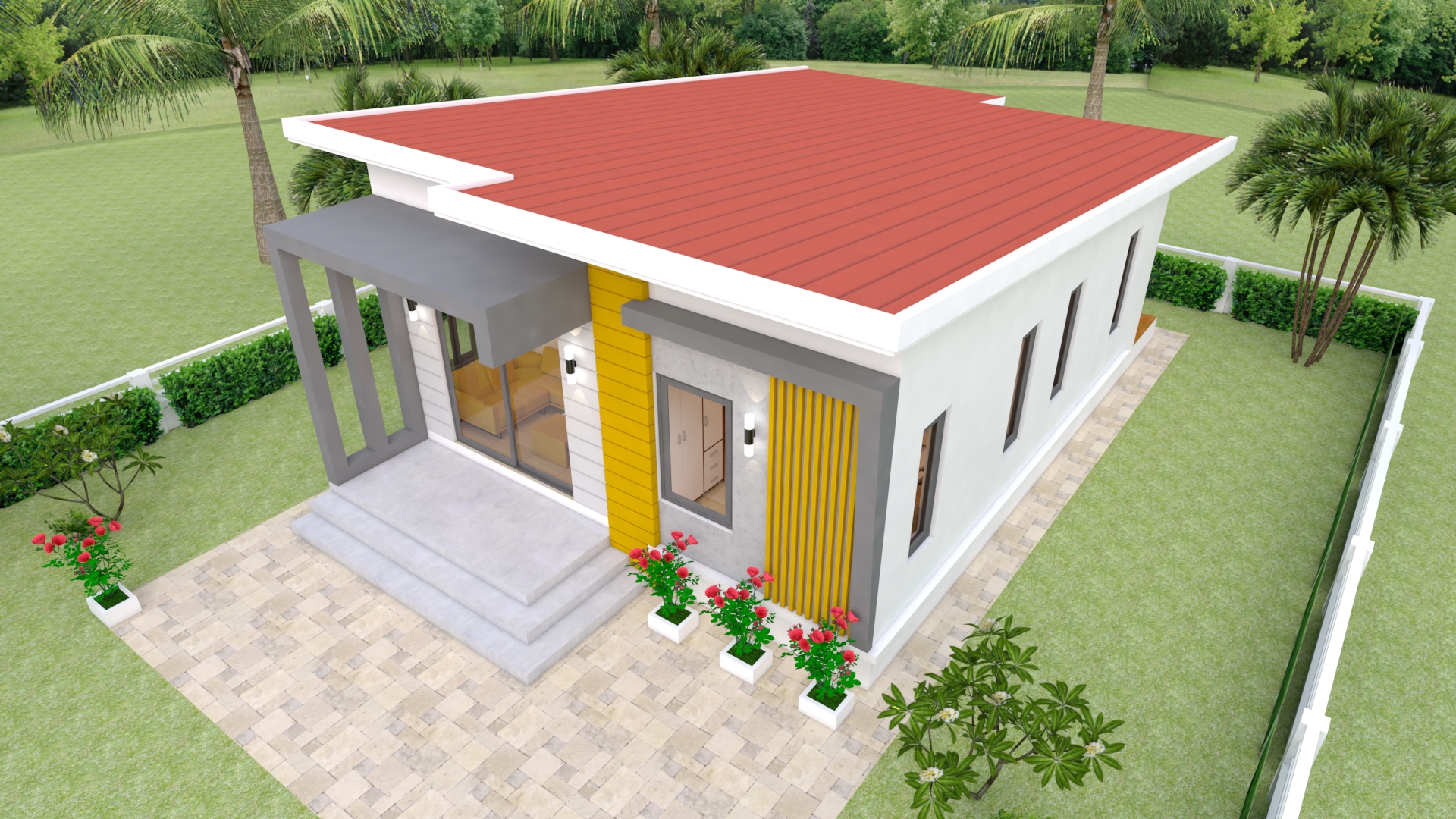 Exterior Small Family House 7×12 Meter:
Similarly, to the roof border color we choose a bite dark and light color combination together with a big glass door and window to get the house look so beautiful and Modern house.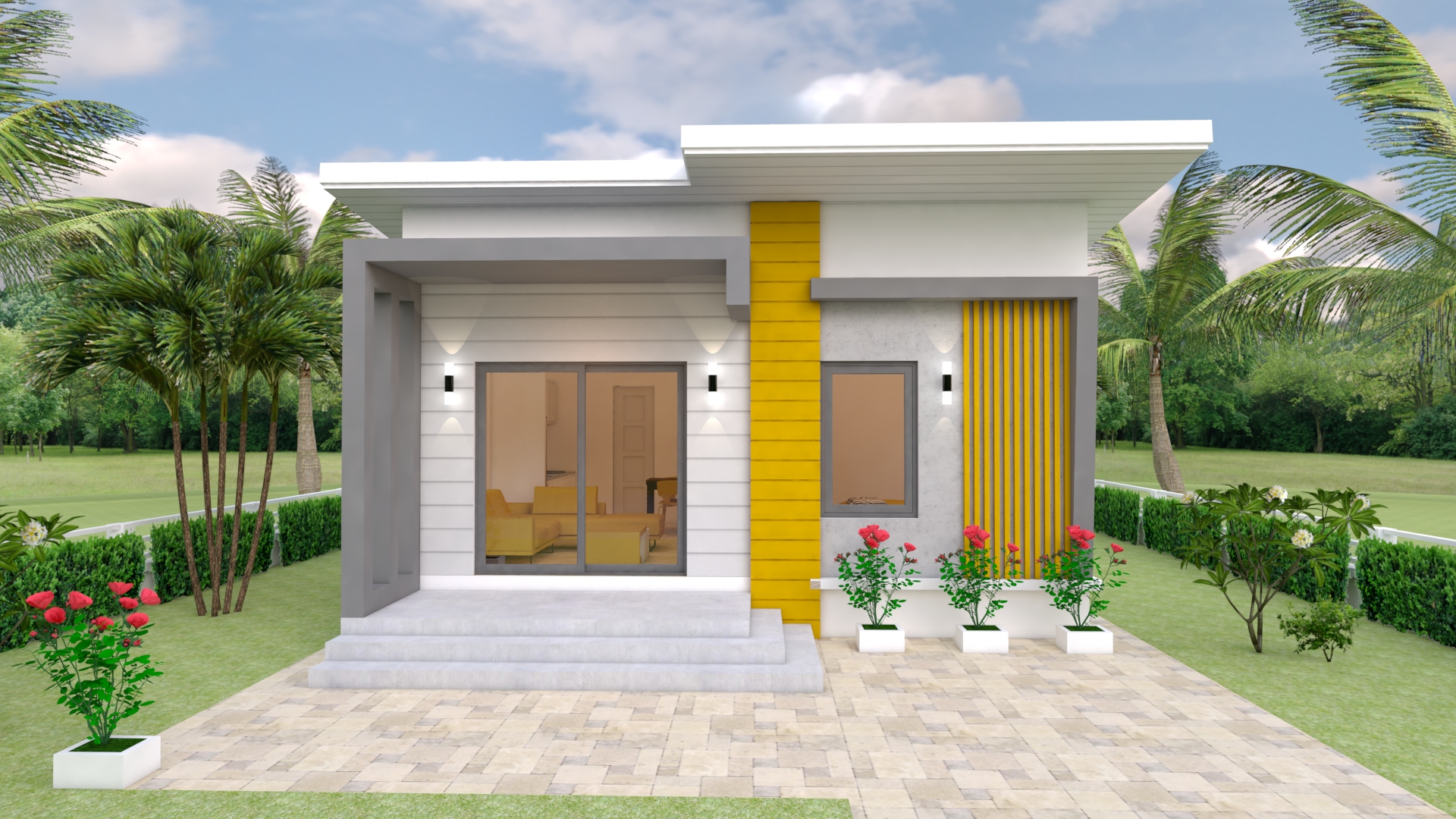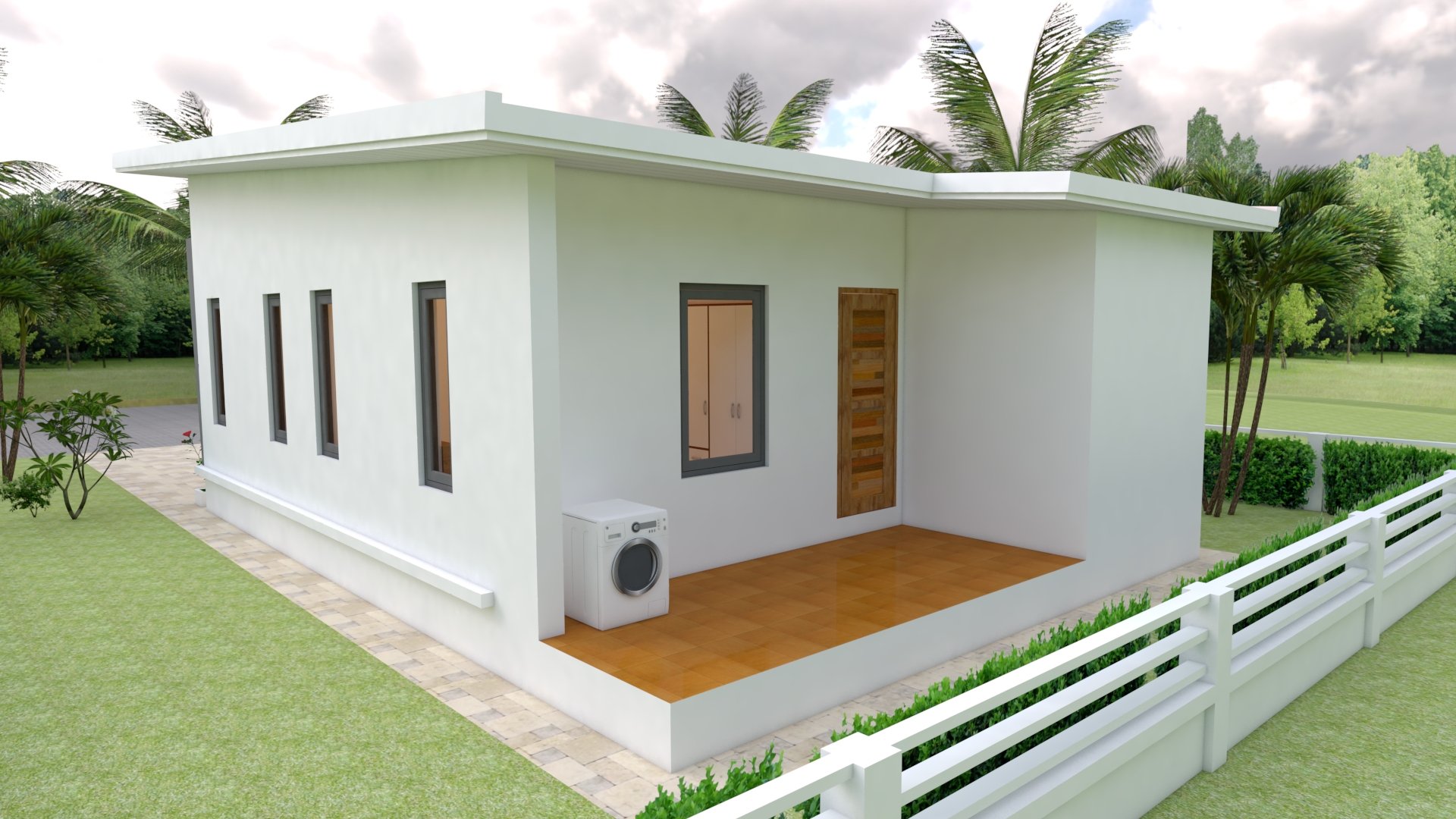 House Short Description:
-Car Parking and garden
-Living room,
-Dining room
-Kitchen
-2 Bedroom, 1 bathroom
-washing room
PLEASE MAKE SURE YOU HAVE CHECK the free sample plans

Check the Plans for more detail:
Buy this house plan:
-Layout Detailing floor plan, Elevation Plan with dimension.
-Sketchup file can used in Meter and Feet
-Autocad file (All Layout plan)
* Included files Autocad 2010 and Sketchup 2017