Description
One Storey House 10×12 meter 33×40 Feet 3 Beds
This is a small house design with 10 meter wide and 12 meters long. It has Three bedrooms with full completed function in the house. You will love with this One Storey House 10×12 meter 33×40 Feet 3 Beds.
One Storey House 10×12 meter floor plan Detail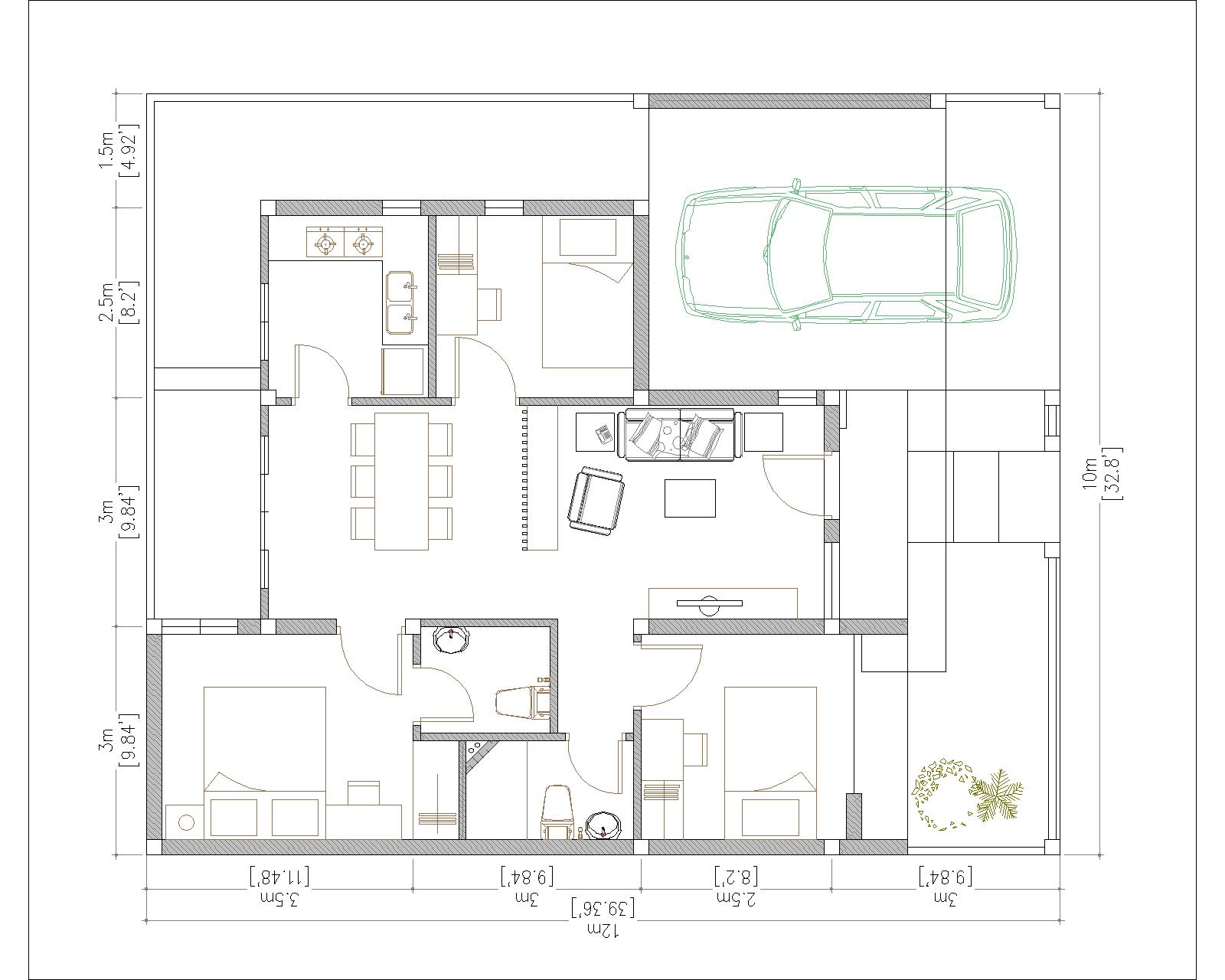 The Roof Tile:
Finally, The Terrace roof type is made from Concrete that cover above Gypsum board ceiling . It is the house look simple and modern.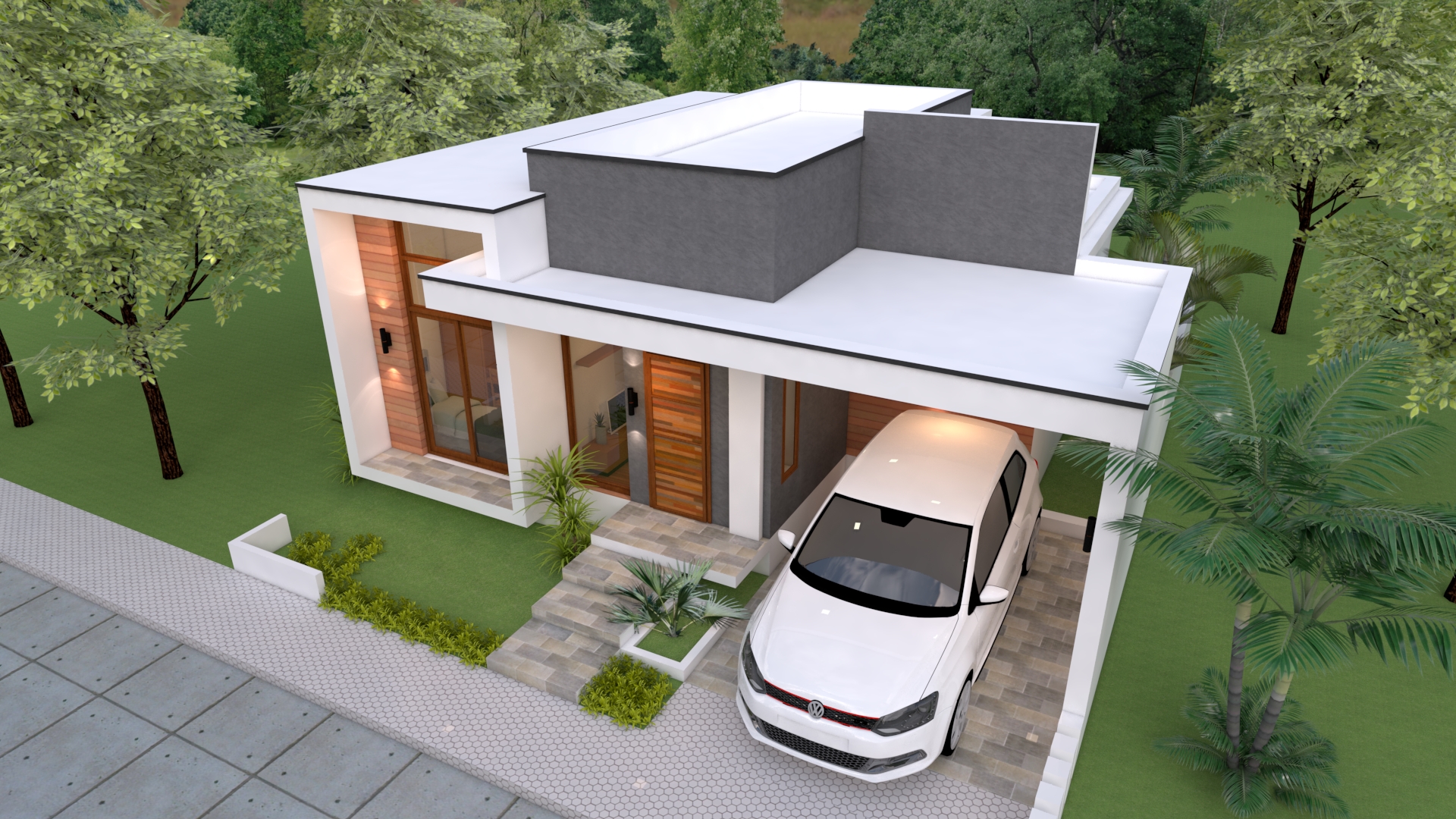 Exterior One Storey House 10×12 meter:
Similarly, to the roof border color we choose a bite dark and light color combination together with a big glass door and window to get the house look so beautiful and Modern house.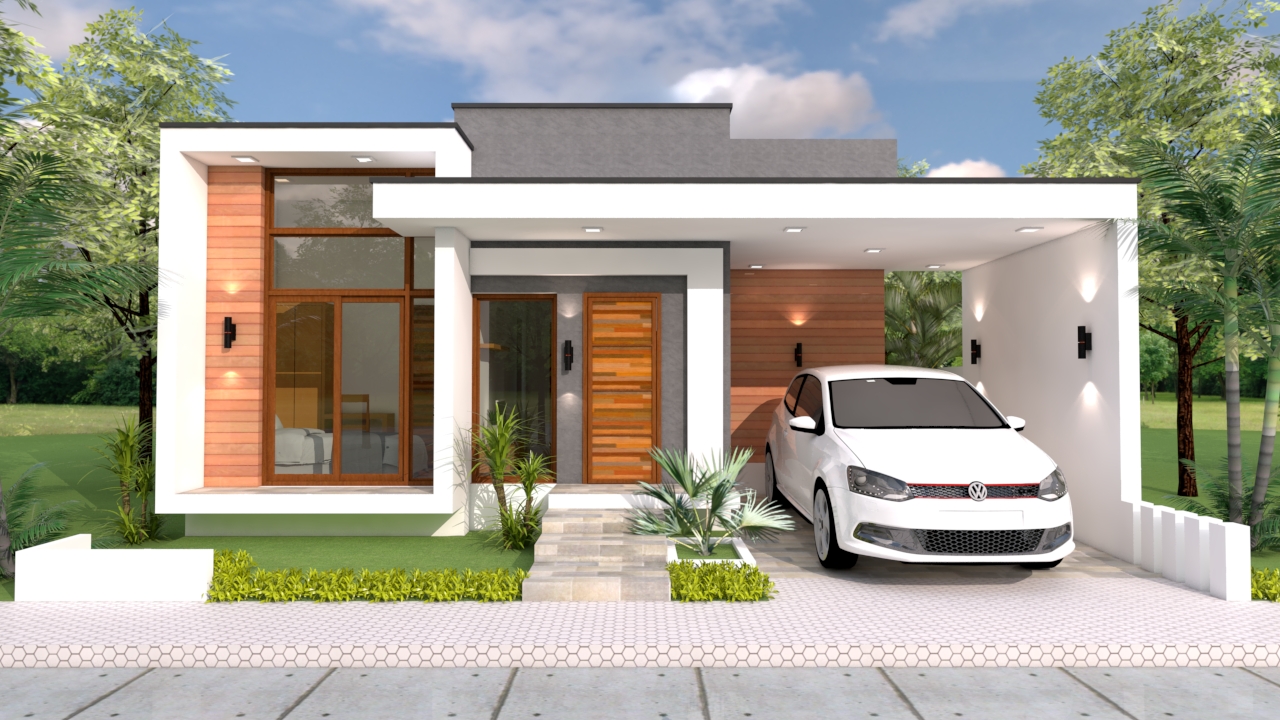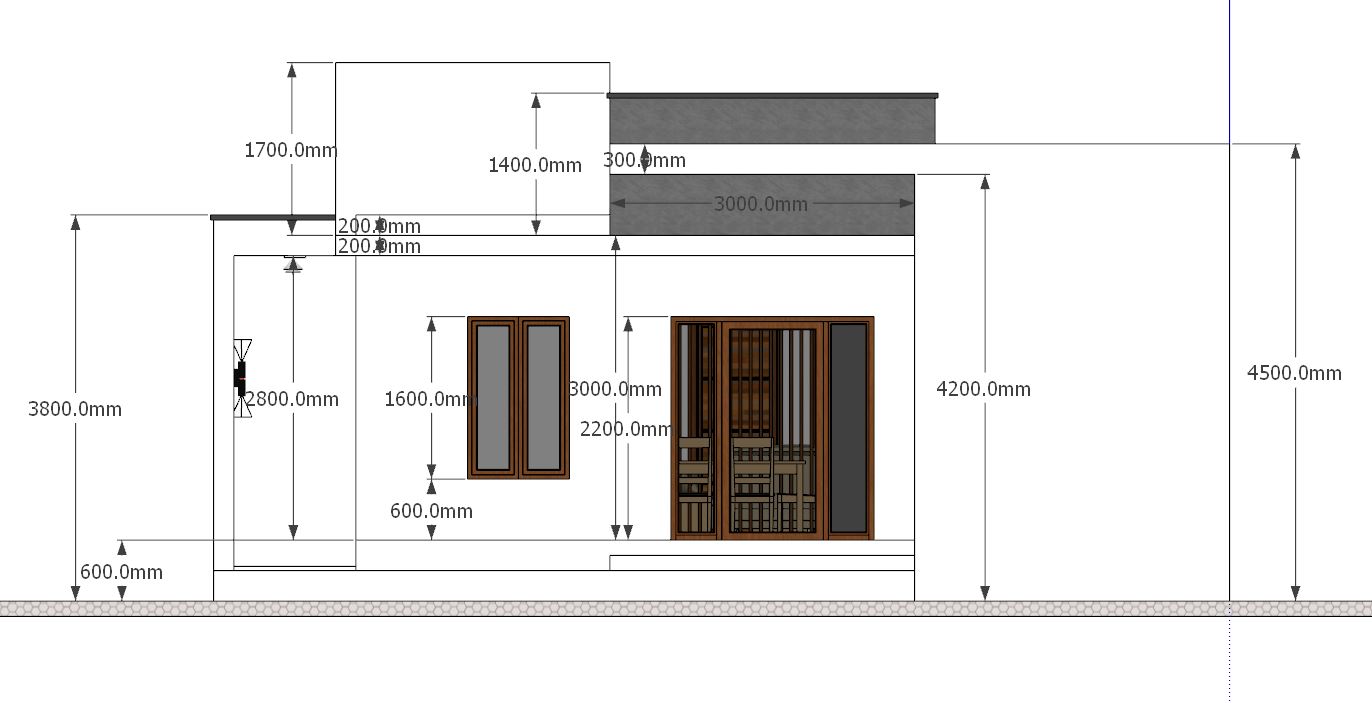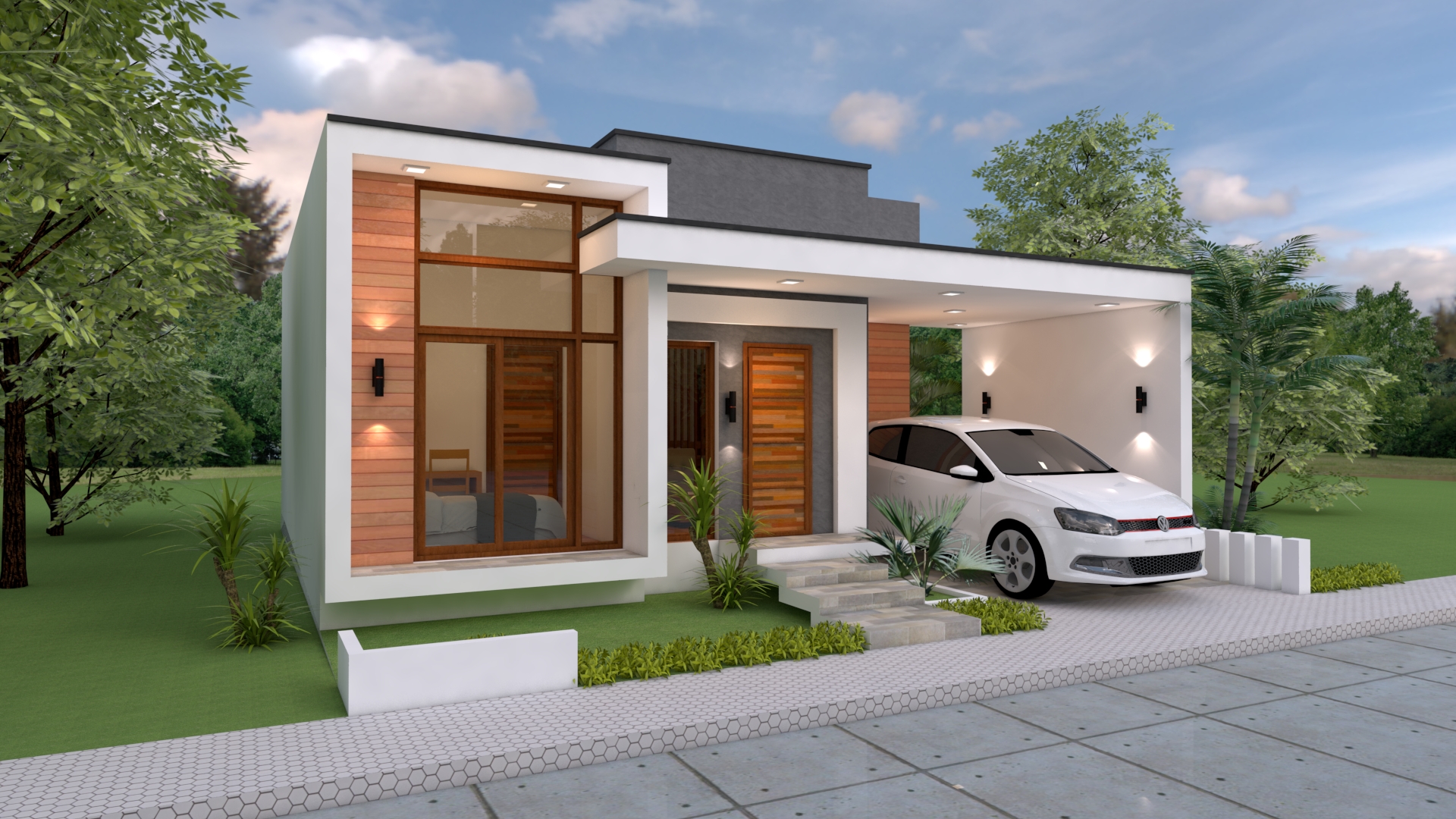 House Short Description:
-Car Parking and garden
-Living room,
-Dining room
-Kitchen
-2 Bedrooms, 1 bathroom
-washing room
PLEASE MAKE SURE YOU HAVE CHECK the free sample plans

Check the Plans for more detail:
Buy this house plan:
-Layout Detailing floor plan, Elevation Plan with dimension.
-Sketchup file can used in Meter and Feet
-Autocad file (All Layout plan)
* Included files Autocad 2010 and Sketchup 2017